Updated 7/19/17.
Comic-Con 2017 is upon us. From Amazon's "The Tick" to the "Dr. Who" merch shop, make sure to add these free activations, exhibits, and activities to your list of "Free Things To Do At Comic-Con."
You've likely already mapped out your daily schedule since the full SDCC program is now online. But a Comic-Con experience must include a stop at some of the fun and free off-site events gong on around downtown San Diego.
Here's a short list of some of the activities you can access outside of the convention center.
Amazon Prime Presents: The Tick Takeover
Every hero must face their destiny. Are you ready to face yours? Embark on a multi-room immersive experience that brings the world of The Tick to life!
Whether you're in the mood for an action-packed adventure or you'd rather relax, charge your phone and stream, Amazon Prime's The Tick Takeover has you covered. Join us for custom created promotional items, unique photo takeaways, an interactive 20-ft. animatronic Tick head and an overall experience that's sure to be NEAT!
WHERE Corner of 1st Avenue & Martin Luther King Promenade
WHEN: Thu., Fri., Sat., 7/21–7/22: 9:00 AM–6:00 PM • Sun., 7/23: 9:00 AM–5:00 PM
Zenescope and Gelato Paradiso at The Headquarters.
Snoopy and Belle in Fashion
On a tour that has brought together two of the globe's most iconic characters with the world's foremost design visionaries, Peanuts Worldwide today announced that international fashion exhibit "Snoopy & Belle in Fashion" will bring its couture flair to San Diego, July 20 – July 23, during San Diego Comic-Con.
The exhibit—featuring the world's most fashion-forward beagles in custom ensembles designed by renowned international designers—will be the centerpiece of a Peanuts pop-up store in the San Diego Gaslamp district at 226 Fifth Avenue, San Diego, CA. The exhibit debuts a new set of Snoopy and Belle dolls in collaboration with tokidoki, the pop-culture brand meaning "sometimes" in Japanese and showcases the witty designs created by Simone Legno, tokidoki's Co-Founder and Chief Creative Officer. At the Peanuts pop-up shop, fans can also purchase original Snoopy and Belle tote bags and other merchandise designed by Legno.
Legno and tokidoki join a group of the world's foremost fashion names—including Anna Sui, Barbara Tfank, Betsey Johnson, Bibhu Mohapatra, Calvin Klein Collection, Children of our Town, Christian Siriano, Colleen Atwood, Costello Tagliapietra, Cristiano Burani, Danskin x Jenna Dewan Tatum, DSquared2, Diane Von Furstenberg, DKNY by Donna Karan, Dries Van Noten, Emanuel Ungaro, Edwin Oudshoorn, Isaac Mizrahi, Isabel Marant, J. Mendel, Justin Timberlake and Trace Ayala, Kaviar Gauche, Livelihood x Ashley Biden, Kenneth Cole, Le Mont St Michel, Le Snob, Levi's, Lisa Perry, MAC Cosmetics, Macario Jimenez, Marta Larsson, OP, Opening Ceremony, Philip Treacy, Rachel Zoe, Rodarte, Royal Asscher x Pluma, Stetson, Swarovski, Tracy Reese, Trussardi, Venera Arapu, VPL by Victoria Bartlett, and Zac Posen.
Nerd Nite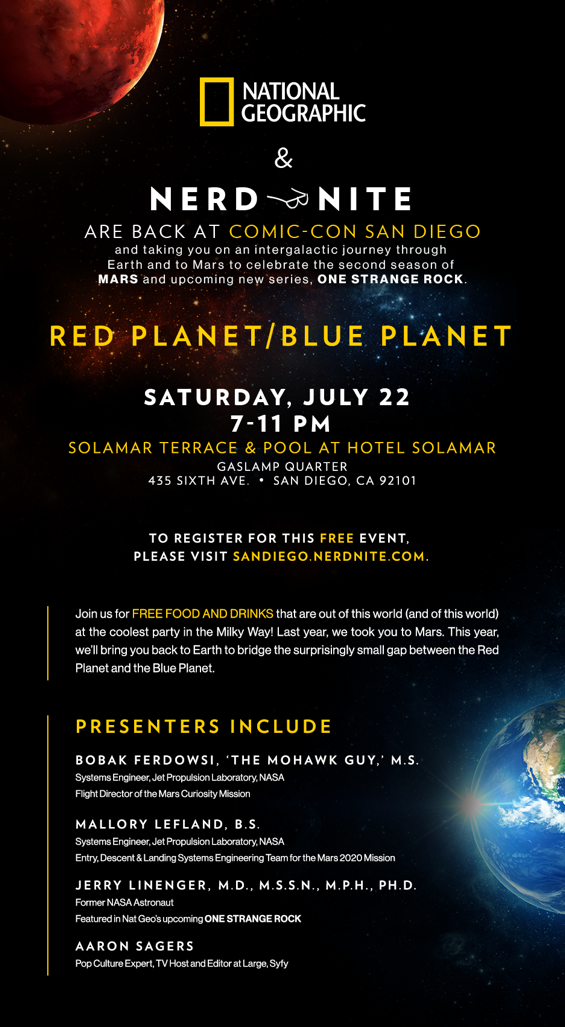 Schick Hydro Escape
The "Schick Hydro Escape" Experience will be located at The Interactive Zone in Petco Park during San Diego Comic-Con 2017, July 20 – 23 from 9 AM – 5 PM PST.
The "Schick Hydro Escape" will take fans through interactive, mental and physical challenges that dive deeper into the genesis of the Schick Hydro superhero, Hydrobot, to unlock the mystery of his creator's disappearance, Dr. Hiroshi.
 Fans will be required to complete different puzzles in order to "power up" Hydrobot and escape the room. As puzzles are completed, the Schick Hydro superhero will be unveiled in order to escape the room.
Inspired by a brand new, first-of-its-kind comic book called, "Hydrobot and the Transformers," the experience will:
Challenge Con-goers to a series of physical and mental challenges that dive further into the new story arc
Take inspiration from fan-favorite movies, comic books and video games
Madison San Diego at The Headquarters
One of my favorite shops at The Headquarters is offering a free gift with purchase and a Wonder Woman licensed Alex and Ani jewelry now through Comic-Con.
Do you have ur @Comic_Con outfit ready? @MadisonStores has everything you need for #SDCC2017 from bags to glasses to jewelry! #HQatSeaport
Dr. Who at the Convention Center
Though this is NOT FREE, the BBC Shop's Official SDCC Guide has lots of fun Doctor Who and Sherlock merchandise including Comic–Con exclusives and first-to-market coming to SDCC!! Visit BBC America Booth #4129. Badge required to access the Con floor.
Check out the full catalogue->BBCShopGuideSDCC2017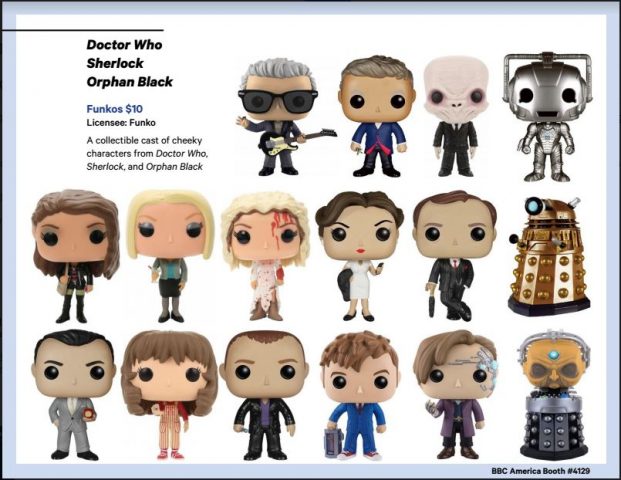 Make sure to check back here for more free events. We'll be updating this site as we get closer to the Con! For more events check out the SDCC Blog.
The Lego Ninjago Movie Hosts Ninjoga
AMC's The Walking Dead and Fear The Walking Dead
AMC today released special Comic Con art for "The Walking Dead" and "Fear the Walking Dead."  "The Walking Dead" key art also reveals October 22nd as the season 8 premiere, which coincides with the series' 100th episode. AMC will also be present at MLK Park with a fan activation for fans of both shows. Below are the details.
"Sprawling outdoor activation space will feature interactive experiences for fans of the hit series "The Walking Dead" and "Fear the Walking Dead."
WHERE:       MLK Park, directly across from the San Diego Convention Center
WHEN:          Thursday July 19th – Saturday, July 22nd
11am-7pm PT
Sunday, July 23rd
11am-4pm PT
Liberty Public Market Hosts Family Con
Liberty Public Market is hosting it's first Family Con tomorrow, Thursday, July 20,  from 11-6 pm.
-FREE goodies for dressed up families LPM Family Con 2017
A few things you can see or do are: Check out a 30ft Art Mural by students; Market wide scavenger hunt; Costume Contest and a
Super Hero Walk.
Nintendo at San Diego Marriot
"Nintendo will once again take up residence at San Diego Comic-Con next week, with attendees and non-attendees alike being able to visit its gaming room and check out its forthcoming hits for the Nintendo Switch and Nintendo 3DS.
The publisher revealed that it will host its special event from July 20th through July 23rd at the San Diego Marriott Marquis & Marina, where players of all ages will be able to check out Super Mario Odyssey for the first time, amongst other playable games that will be on the show floor. These include Pokken Tournament DX and Splatoon 2, which will be available in multiplayer fashion."