Suzette Valle
Introduction
Mamarazzi Knows Best.com is a family entertainment website covering movies, television, art, culture, lifestyle, red carpet events, film festivals, food and travel.
I am also a member of the Common Sense Media Insiders Team. When you see the logo on one of my posts, that indicates that all or part of the content is republished from their website with their consent.
I chose to focus on entertainment because it's a family's primary source for bonding and creating memories. This includes watching movies together, taking in TV shows, sharing meals, and most importantly traveling together. These family pass times help create strong family bonds.
I've worked with the entertainment industry covering Hollywood since 2009. I have been invited by studios to appear on screen, and more often to screen films so I can share my opinions about them with you.
Over the years, I've shared our family's experiences with domestic and foreign travel to help you make informed decisions when planning your family's next memorable trip.
Whether you're going to Disneyland or Europe, I hope that the information I share about how we planned our trips, costs, where we stayed, ate, and purchased tickets to iconic landmarks and museums, will help you avoid costly mistakes and long lines.
I also have a section dedicated to reviews for products, restaurants, theater, hotels, books, exhibits and, of course, movies!
If you'd like to get to know me better, please read on!
Mamarazzi Knows Best and Hollywood
Because entertainment affects every aspect of our culture, I also write about how we can mesh our reality with the one produced in Hollywood. Television, movies, merchandise, magazines, and the heavy focus on celebrity lifestyles have infused our family values with the notion that fame and fortune are the ideals to aspire to and have become the goal of many kids in search of identity.
"The media-rich times we live in are having a huge impact on how kids think and behave today."
How do we counter-balance the notion that becoming a celebrity is the short path to success? At Mamarazzi Knows Best.com I try to sort these and other issues influencing our families today.
I Published A Family Film Guide
One of America's most popular family activities is Family Movie Night. To help you teach your kids how to become their own movie critics, I published "101 Movies To See Before You Grow Up" (Quarto Publishing, Walter Foster Jr. 2015) This family film guide has sold over 58,000 copies! It's available at Amazon.com and BarnesandNoble.com.
My book is currently part of the Scholastic book fair catalog. Look for it at your school's book fair, too!
My Pedigree
In 2006, I was selected by Time Warner Cable (now Spectrum) as one of San Diego's 50 Best Moms, and was awarded a certificate by Governor Arnold Schwarzenegger for this accomplishment. I was subsequently invited to be part of the panel of judges for this community contest from 2008 through 2013.
I co-hosted the TWC San Diego Best Mom's event with news anchor Marcella Lee in 2012 and 2013.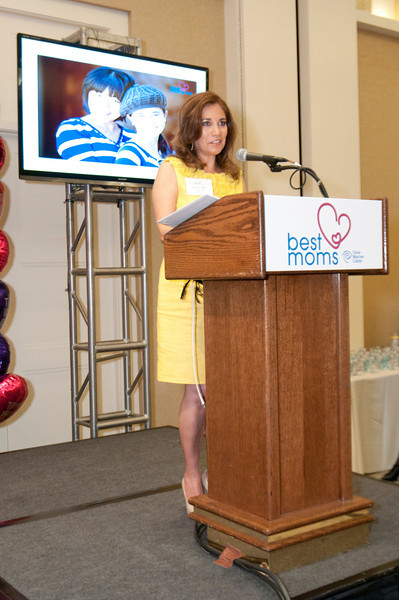 In The Media
As a guest on the Dr. Phil Show, I was invited to talk about the impact of reality shows on family values.
I was a guest speaker at the annual Head To Toe Women's Expo in San Diego, CA. where I held a Power Point presentation about "Hollywood's Influence on Kids."
My opinions have been quoted on Fox News and Fox411.com, CNET.com, The Chicago Tribune, Yahoo, Reuters, GoodEveryDay.com, and  The Wrap.com.
I've been a blogger for TheWrap.com, an award-winning on-line publication, where I was invited to write about Hollywood's influence on family values. My articles from this entertainment news site are frequently featured on REUTERS.com and YahooMovies.com
I hosted my own television segment on the CW6 in San Diego where I gave families tips about how to stage a successful Family Movie Night!
I also wrote over 30 articles for AOL-owned Coronado Patch's monthly column titled, "Parents Talk" and led the Parents Council for this online publication.
For more press articles, TV appearances, and general press mentions please click the In The Press tab on the Home Page.
Like many parents, I've been a member of several community organization over the years; vice-president of the Coronado Youth Softball Board of Directors and a Director of the Islander Sports Foundation in Coronado, CA. I also served as a consultant for the now non-operational  Hollywood Youth Foundation based in Hollywood, CA. For two years, this charitable organization partnered with Disney to help underprivileged children living in the Hollywood area enjoy access to programs and special community events like Winterfest and the Hollywood Santa Parade.
Giving back to my community also includes serving on the 2013-2014  Board of Trustees of the Foundation For Women, a non-profit organization that empowers women in Africa and San Diego to rise above poverty through financial education and assistance with microcredits.
Public Relations
Mamarazzi Knows Best is a PR friendly blog. I welcome relevant pitches, and will respond in a timely manner if the topics are a good fit for this site. Among the topics I write about are family-friendly activities, pop culture, college admissions, and I also write movie, television, theater, travel, product and book reviews.
More information can be found under the Advertising/PR/Disclosure tab on the Home page.
From time to time, you'll also be treated to my travel posts and also to my other half. My bilingual and bi-cultural upbringing south of the border gives me a chance to also be able to share my perspective about living seamlessly within two cultures. I am a State Certified Spanish-English Court Interpreter. Spanish Accent! will contain posts and news related to things you may be interested in that affect both of my cultures: American and Mexican.
My Resume
Born and raised in Mexico until age 18, I moved to the United States and earned a B.A. at the University of San Diego. After jobs as an Immigration Court Interpreter and a language interpreter at the 1984 Olympics in Los Angeles, I moved to England and I received a Master's Degree from the University of Oxford, England. After graduation, I lived and worked in London as an ex-pat for an American investment bank. I traveled the world before becoming a wife and mom.
Author
I published my first book: "101 Movies To See Before You Grow Up." Quarto Publishing includes a children's book division, Walter Foster Jr., under Quarto Kids, and is an international company based in London known for its illustrated books. The book is available for sale now on Amazon. Check it out! My book published October 19, 2015 and has sold over 60,000 copies! It is also available at BarnesandNoble.com, and at all Barnes and Noble stores across the country. You can read more about it here, and see a list of indie bookstores where you can also purchase it.
I live in Southern California with my husband of 26 years and our dog Bella. I'm a mother of two adults. Our son, Alex Valle, graduated from Purdue University and is now a licensed Financial Advisor at Morgan Stanley in San Diego. Our daughter, Bianca Valle, graduated early from NYU's Tisch School of the Arts Film and TV program. She is a photographer, and a fashion and beauty Influencer in NYC.  She's also the Community Manager at Milk.xyz.com. You can see her work at http://www.biancavalle.com/features/.
Family is first and foremost for me. I hope it is for you, too!
Mamarazzi Knows Best By The Numbers:
UMV 5000-8000
Facebook 1720
Instagram 3130
Twitter 9130
Please e-mail me at vallesuzette@gmail.com