GOT MILK?
Nope. I got Lattes! One too many, in fact.
After having two beautiful and tasty Carmel Lattes made by two-time Champion Barista Heather Perry, sleeping that night was impossible – obviously too hyped up on caffeine!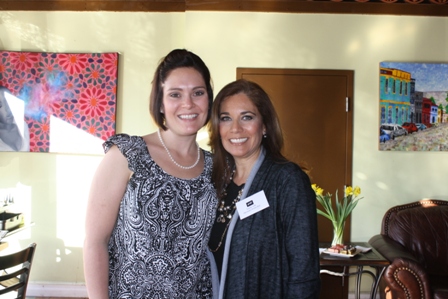 The PR team behind the GOT MILK? campaign invited mom bloggers to an exclusive event at JAVA Jones downtown San Diego, to sample supremely-made coffee confections by well-known coffee queen Heather.
We were also treated to Tarot Card readings and arts and crafts where we could make Valentine's Day cards for loved ones. I didn't get around to doing this (Sorry, sweetie. Hallmark will get your money again this year) because I was too busy talking to other bloggers (Nah. Who moi?).
The event was to raise awareness about alternative ways to include milk in our daily diets; mommys, teens and kids need milk as part of a healthy diet.
Since I am a self-confessed coffee addict, I'm glad I get my share of this nutritious dairy product, oh, at least twice daily.
Thanks for the great company ladies, and that delicious coffee with milk!