Stepehen Kramer Glickman is the voice of Pigeon Toady in the Warner Bros. movie STORKS.
Glickman is a stand-up comedian, and is well known for his role as Gustavo Roque in Nickelodeon's "Big Time Rush." The versatile actor was also in the Broadway musical "Shrek."
Glickman was born in Canada, but moved to Carlsbad, CA where he grew up. On Thursday, September 22, Glickman was back in San Diego to help a great cause. The Helen Woodward Animal Center celebrated "Remember Me Thursday." This is a day in which communities around the world come together to raise awareness about orphan pet rescue and help animals find their forever homes.
The candle-lighting ceremony took place at Balboa Park's Nate's Dog Point where many people brought their pups to join in the celebration.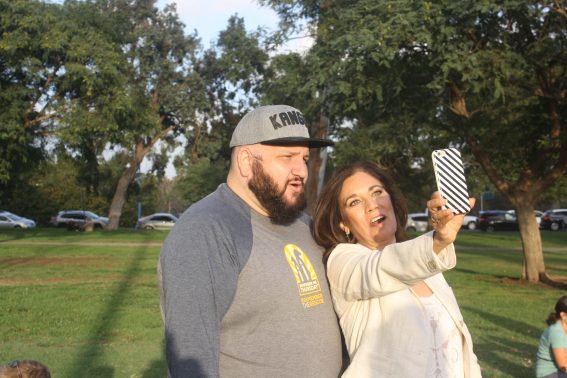 Glickman stopped by to greet people before heading over to Petco Park to throw the first pitch at the Padres vs. Giants game. He was a guest of the Padres organization who also support this cause.
I had a chance to chat with Stepehen and asked him to do the voice of Pigeon Toady for you, my readers!
Head on over to my Facebook Page to hear Glickman's message for you. The Facebook Live chat is very short because Glickman arrived one hour late to the park due to that miserable LA traffic!
STORKS opens in theaters Friday, September 23
Rated PG
Runtime 1 hour and 40 minutes